About the Honorary Consul
[Not a valid template]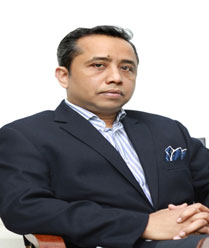 Areas of expertise/experience
Project Management
Risk Management & Compliance
Sales & Marketing
Supply Chain/Service Delivery
Managing Crisis Situation
Performance Improvements
Maximizing Revenue & Earnings While Dampening Costs
Business Development, Strategic Planning & Organizational Development
Leadership
Operational Efficiency in
Processing & Systems
• Cultivating Ties with Board, Customers, Regulators, Employees & Community
Personal Skills
Planning strategically
Strong Customer Focus
Tactful and Articulate
Able to Identify Critical Issues
Multitasking Abilities
optimum resource utilization and strategic associations with experienced entities, thereby developing expertise as well as generating returns for all stakeholders.
The group comprises of a diverse portfolio of businesses, 18 fully operational units in total which includes a state-of-the-art sugar refinery and bran oil factory. AML is the bottler of Coca-Cola for last 04 decades, first producer of ice cream in the country and also the number one brand Igloo, and has extended the consumer product business to dairy, frozen and non-frozen foods. Further additions have been pharmaceuticals, energy, agro-processing, auto-bricks making, and ready-mix concrete as well as selected construction materials. Venturing into global business process outsourcing has earned AML global recognition. Mr. Mohiuddin Monem' viewpoint is to leverage the strength of the parent company, likewise, other strategic units and grow with global partnerships. AM Group of Companies already have 04 successful joint ventures in operation.
Returning to his native country after completing his education in the U.S.A. (Bachelor's Degree in Industrial Engineering in 1992 and a Master's Degree in Engineering Management in 1994, both from North Eastern University, Boston, Massachusetts, from where he graduated with Honors with CUM LAUDE) with the purpose of contributing to economic progress and social development of the nation, Mr. A.S.M. Mohiuddin Monem rapidly accelerated the expansion of Abdul Monem Group's business base. From the beginning he had conviction and a keen eye on continuous improvements and executable innovations. He radically transformed the previous business portfolio and initiated technological advancements as well as introduced modern management concepts to broaden the outreach of the businesses. His ability to generate positive energy in people, to excite employees to connect with
Mr. A.S.M. Mohiuddin Monem has recently been appointed as the Honorary Consul of the Czech Republic in Bangladesh.
Mr. Monem is a firm believer of community development and is convinced that citizenship contribution to their communities and nation is vital. In this spirit he is most actively affiliated with Abdul Monem Foundation with a view of endowing various charitable causes for the benefit of the society in general, especially for the less privileged for their education, healthcare and other facets of philanthropic and CSR activities. Abdul Monem Foundation is known and accepted as an organization that stands by the citizens during times of natural adversities like floods, cyclones, etc. providing drinking water as well as man-made disasters like building collapses when logistical support contributed to rescue operations.
Mr. Monem is exceptionally open minded, respects the identity and uniqueness of people, societies, communities and countries hence relating to the heritage and diversity of different cultures.
A.S.M. Mohiuddin Monem
Deputy Managing Director
Abdul Monem Limited
Is a renowned and well accomplished Bangladeshi industrialist and the Deputy Managing Director of Abdul Monem Group, one of the largest private sector enterprises in Bangladesh.
The flagship of the organization is Abdul Monem Limited which in the year 1957 embarked upon the journey to start the first and currently the largest business concern of AM Group. Since its inception Abdul Monem Limited (AML) has built a strong reputation for delivering quality service, on time project completion and meeting set construction standards to be undoubtedly the largest infrastructure company of Bangladesh. Under the operational attachment of Mr. Mohiuddin Monem, it is a matter of pride that AML has gathered the highest aggregate experience in the construction industry as well as possessing the largest fleet of construction related equipment. AML's well respected position in the infrastructure and construction industry has been an accomplishment of sheer commitment and dedication to building long term relationships based on integrity, performance, value, workmanship and client satisfaction, all a result of the dynamic leadership and business expansion capabilities of its management, including Mr. Monem.
The core strength of the unit lies in AML's ability to transform ideas into projects of grand scale. AML identifies projects in the infrastructural development of Bangladesh, develops and implements them on a timely basis through
each other has resulted in collaborative movement for higher business performance.
Mr. Monem was instrumental in applying his vision and business acumen to be the pioneer in successfully setting up the first US Bangladesh joint venture business process outsourcing operation named ServicEngine, which has been duly recognized by the Government of the People's Republic of Bangladesh as innovative export in IT. For the second concurrent year, ServicEngine is among the top 100 global business process outsourcing companies and within top 10 of the 'rising companies' category', as ranked by IAOP – International Association of Outsourcing Professionals for its outstanding customer service and consistent business performance.
Mr. Monem is a firm believer in creating employment for the talented young generation of Bangladesh, who need to be supported with additional skills thus adding value to their career. With ServicEngine, his dream is to make Bangladesh an outstanding destination or hub and he is doing all he can in this aspect of national advancement.
He possesses the characteristics and habitude that are indispensable to uplift an organization; and is work driven, vibrant and results-oriented leading to morale boosting and team spirit across the group. He believes in the power of inclusion.
Mr. Monem's broad knowledge of economic trade, commerce and bilateral relations spans within and across organizational and national boundaries. In recognition of his extraordinary capability in business leadership he was elected the Director of Dhaka Chamber of Commerce & Industries (DCCI), the apex trade body of the country where his suggestions have been highly valued. He is the only individual from the private sector to be the member of a national committee for industrial development headed by the Prime Minister of the country and was included in another high powered committee for privatization of state owned industries.
He is the Director of Pragati Life Insurance Limited and Pragati Insurance Limited, two of the elading insurance companies in Bangladesh, is amongst the highest individual tax payers and also been honored as CIP (Commercially Important Persons) for 02 consecutive years.
Work experience
Deputy Managing Director – Abdul Monem Limited (since 2006)
Director Operations – Abdul Monem Limited (1996-2005)
Residential Director – Abdul Monem Limited (1994-1996)
Contact Details
A.S.M. Mohiuddin Monem
Deputy Managing Director
Abdul Monem Limited
Monem Business District
111, Bir Uttam C.R. Dutta Road
Dhaka – 1205, Bangladesh
Tel: +88 (02) 9665534, 8610679
Fax: +88(02) 9668638
E-mail:mohiuddin@amlbd.com