General Education
It is useful for you to be aware of the educational and linguistic competencies of your business partners to help you prepare for your meetings and negotiations. Can you expect to find people who will speak your language or should you bring an interpreter? What is the general level of computer literacy?
The Czech Republic has a high level of basic education and a long standing tradition in engineering and manufacturing excellence. Czech Universities have a good reputation in the European higher education community with most Czech managers being well-educated and having university degrees and possibly postgraduate degrees in Management, Engineering or the Sciences. Younger managers are now even travelling to Western Europe or to the USA for their Masters' degree and for further practical experience at the professional level.
Basic education at nursery and primary school level are free of charge and mandatory for every child born in the Czech Republic. The first step of schooling starts with nursery school (Materska škola), every child has the right to attend a nursery school from the age of 3 to 6, although places are sometimes limited and parents have to find a way to get their kids in or place them in a private nursery school at their own expense.
Primary school starts at the age of 6 or 7, depending on the child's ability, and is divided into two stages. The first stage of primary education takes 4 years and then the parents have to decide whether the child continues to the fifth year in the same school or changes to a different school. The reason for the change is that there are two types of schools at this level; comprehensive schools (Gymnasium) and vocational schools (technical). The comprehensive school is further divided into several specializations such as language, mathematics and science; vocational schools are divided according to trade. A higher percentage of students that attend a comprehensive school go on to university than those attending vocational schools.
Most students finish their secondary education around the age of 18 or 19. After graduation the students going to university continue with their education while the other group joins the workforce.
University education takes a minimum of 4 years for an undergraduate degree, depending on the subject matter and 5 years for a specialist engineering degree, which is accredited at the same level as a postgraduate qualification. Czech Universities have a solid reputation in terms of European education standards. Many local managers even after their acquiring their engineering degree (Ing.) will go on to study for a postgraduate degree, either locally, in Western Europe or at an American university.
Education standards
Education is the fundamental right of every citizen in the Czech Republic and every child is mandatory to go to school from pre-school till they are 18years. The standard of education in the Czech Republic is quite high and the university standard is also quite high.
Long tradition of quality education
High quality education and research, especially in Sciences, Engineering and Medicine, has a long tradition in the Czech Republic. The Charles University in Prague was founded in 1348 and is the oldest university in the Central Europe. Quality assurance of various activities of higher education institutions belongs to the main priorities of the Ministry of Education, Youth and Sports.
Diverse range of study programmes
Czech universities offer long-standing reputations, unique conception and interesting specializations. Students can come for a short study visit or to complete their degree in a wide range of traditional as well as newly-emerging disciplines.
Offer for international students
Over 37,000 foreign students are studying at Czech higher education institutions and their interest is growing as the offer of study programmes in foreign language (especially in English) is increasing. Czech universities are more and more involved in a wide range of international cooperation activities and programmes taking place in the European Union and other countries.
Location in the heart of Europe
Studying in the Czech Republic puts you in the middle of Europe and you have a great chance to discover all European countries and places you might otherwise not have had the opportunity to visit.
Cultural experience and fascinating history
Due to its geographic location the Czech Republic is situated in the intersection of many cultures. The country's culture was historically formed mainly by Slavonic, German (Austrian) and Jewish influence, which resulted in a rich Central-European culture heritage and lifestyle. The Czech Republic is sure to entertain you in between your studies!
Lower costs of living
The costs of living in Czech Republic are not as high as the cost in Western Europe and the life is thus more affordable.
HIGHER EDUCATION SYSTEM
Higher education is the highest level of the Czech education system. Czech higher education dates back six hundred years. In 1348 Emperor Charles IV founded a university in Prague which is the oldest academic institution in Central Europe. It is now called Charles University.
The central governing body for education is the Ministry of Education, Youth and Sports. The quality of higher education is fostered by the Accreditation Commission. Since 2001 the three cycle structure has strictly been implemented in higher education (i.e. Bachelor's, Master's and Doctoral study programmes).
For more detailed information about the higher education system in the Czech Republic go to Chapters on Higher Education of Eurypedia.
Tuition language
The main tuition language is Czech, however the range of programmes delivered in foreign languages (mainly in English) is expanding in particular to cater for international students.
Admission Requirements
The principal requirement for entering a Bachelor´s degree programme or a full Master´s degree programme is the completion of a full secondary general education or vocational education with a "maturitní zkouška" school-leaving examination, for fine arts degrees, applicants who have gained their "absolutorium" from a conservatoire may be admitted. Admission to a follow-up Master´s degree programme depends on the completion of the relevant Bachelor´s degree programme or its equivalent. Admission to Doctoral studies depends on the successful completion of a Master´s degree programme.
Students who want to study full-time should apply directly to the higher education institution of their choice. Students may apply for several study programmes at various institutions and faculties. The deadline for submitting applications is usually the end of February or March. Most higher education institutions offer the option of filing an application in electronic form. The date, content and form (oral or written examination, aptitude test) of the admission procedures are decided upon by the dean of the faculty or the rector of the higher education institution. At most higher education institutions the applicants take entrance examinations, which are usually held between June and September. Examinations at higher education institutions for the arts take place earlier, in January, and the deadline for filing applications is normally the end of November. Student administration departments at various faculties can provide information on applications, admission requirements and studies.´
Organisation of Studies
The academic year lasts 12 months; the start is fixed by the head of the higher education institution. Courses are divided into semesters, years or blocks, which are composed of a period of teaching, an examination period and holiday. The structure of the academic year is decided by each institution. It usually begins in October and is divided into two semesters: winter and summer, with approx. a five-week examination period after each semester. A semester normally consists of 15 weeks of teaching followed by an examination period, with a week's holiday after the winter semester and a two-month holiday (July, August) after the summer semester.
Curriculum
Deciding the content of studies and the design of study programmes is one of the academic freedoms of higher education institutions in the Czech Republic. However, all study programmes are subject to accreditation which is granted by the Ministry of Education on the basis of a decision by the Accreditation Commission.
Student Assessment
The frequency and methods of assessing students' achievements differ according to the field of study. In some cases, a system of partial examinations taken after each semester has been introduced, in other cases one comprehensive examination after each completed part of studies is prescribed, mostly at the end of a certain module. Study outcomes at higher education institutions are assessed mainly by a system of credits or points. The credit system (European Credit Transfer System) has been encouraged since it allows completed parts of studies to be recognised, thus contributing to transferability within the system.
Degree structure
Higher education institutions form the highest level of Czech education. They offer accredited degree programmes at three levels: Bachelor´s, Master´s, and Doctoral, as well as lifelong learning courses. Higher education institutions can be either university or non-university types. Traditional university-type institutions may offer all types of degree programmes while non-university institutions are characterised by providing mainly Bachelor´s degree programmes. The documents confirming the completion of studies and right to the appropriate academic title are a higher education diploma and a supplement to the diploma.
Bachelor´s degree programmes
Bachelor´s degree programmes are 3 to 4 years in duration and constitute the first level of higher education. The study programme must be completed with a final state examination, which usually includes the presentation and defence of a thesis. Successful graduates may enter the labour market or continue their studies in follow-up master's programmes in related fields.
Master´s degree programmes
Master´s degree programmes may either follow on from Bachelor programmes as follow-up Master´s programmes (1 to 3 years), or they may be full programmes (4 to 6 years). Programmes focus on the acquisition and application of theoretical knowledge, and on the development of creativity and talent. Graduates in Master´s programmes have to take a final state examination and publicly present and defend a thesis. Studies in medicine, veterinary medicine and hygiene are completed by a demanding state examination, including the presentation and defence of a rigorous thesis.
Doctoral degree programmes
Doctoral programmes (which normally last 3 years) are intended for graduates from Master´s programmes and focus on independent creative work in research, development or the arts. Doctoral studies are completed by way of a state doctoral examination and the public presentation and defence of a doctoral thesis (dissertation) based on original work, which must have been published or admitted for publishing.
MBA programmes
Because of growing interest, some institutions provide also study programmes leading to the degree of Master of Business Administration (MBA). This study is oriented on solving real-life case studies and should enhance managerial knowledge and skills of students. See the website of the Association of the Czech MBA Schools.
Tuition fees
By law, higher education at public and state institutions is free of charge for citizens of all nationalities, with the following exceptions:
fees for administration of admission proceedings;
fees for extending the duration of study beyond a set limit;
fees for the study of an additional programme to the original studied;
fees for study in a foreign language.
Private institutions of higher education can fix their own fees. The tuition fees differ from 2,000-15,000 USD per year and the amount depends on the relevant institution and study programme.
UNIVERSITIES
Czech higher education institutions are divided into public, state and private institutions. Public and private higher education institutions come under the authority of the Ministry of Education, Youth and Sports, while state institutions are under the authority of the Ministry of Defence and the Ministry of the Interior. For more detailed information download our Catalogue of higher education institutions in the Czech Republic.
In the Czech Republic there are
24 public higher education institutions
2 state higher education institutions
43 private higher education institutions
390 000 students at higher education institutions
39 000 foreign students at higher education institutions
Public higher education institutions
| | |
| --- | --- |
| Institution | Faculties / Departments |
| Academy of Arts, Architecture and Design in Prague | Architecture, Design, Fine Arts, Applied Arts, Graphics, Art History |
| Academy of Fine Arts in Prague | Painting, Drawing and Printmaking, Sculpture, New Media, Restoration, Architecture, Interdisciplinary Studies |
| Academy of Performing Arts in Prague | Film and TV, Music, Theatre |
| Brno University of Technology | Architecture, Electrical Engineering and Communication, Chemistry, Information Technology, Business and Management, Civil Engineering, Mechanical Engineering, Fine Arts, Forensic Engineering |
| Charles University in Prague | Catholic Theological, Protestant Theological, Hussite Theological, Law, Medicine, Pharmacy, Arts, Science, Mathematics, Physics and Computer Science, Education, Social Sciences, Physical Education and Sport, Humanities. |
| College of Polytechnics Jihlava | Applied Informatics, Travel / Tourism, Finance and Management, Computer Systems, Midwifery, General Nurse, Clinical Social Worker |
| Czech Technical University in Prague | Civil Engineering, Mechanical Engineering, Electrical Engineering, Nuclear Sciences and Physical Engineering, Architecture, Transportation Sciences, Biomedical Engineering, Information Technology |
| Czech University of Life Sciences, Prague | Agrobiology, Food and Natural Resources, Economics and Management, Engineering, Environmental Science, Forestry, Wildlife and Wood Sciences, Tropics and Subtropics, Education and Communication |
| Institute of Chemical Technology, Prague | Chemical Technology, Environmental Technology, Food and Biochemical Technology, Chemical Engineering |
| Institute of Technology and Business in České Budějovice | Business Administration, Civil Engineering, Mechanical Engineering, Transport and Logistics, Natural Sciences, Foreign Languages |
| Jan Evangelista Purkyně University in Ústí nad Labem | Social and Economic Studies, Art and Design, Production Technology and Management, Environment, Philosophy, Education, Science, Health Studies |
| Janáček Academy of Music and Performing Arts in Brno | Music, Theatre |
| Masaryk University | Law, Medicine, Science, Arts, Education, Economics and Administration, Informatics, Social Studies, Sports Studies |
| Mendel University in Brno | Agronomy, Forestry and Wood Technology, Business and Administration, Horticulture, Regional Development and International Studies |
| Palacký University, Olomouc | Theology, Medicine and Dentistry, Health Sciences, Philosophy, Science, Education, Physical Culture, Law |
| Silesian University in Opava | Philosophy and Science, Business Administration, Public Policies, Mathematics |
| Technical University in Liberec | Mechanical Engineering, Textile Engineering, Education, Architecture, Mechatronics, Health Studies, Economics |
| Tomas Bata University in Zlín | Technology, Management and Economics, Multimedia Communications, Applied Informatics, Humanities, Logistics and Crisis Management |
| University of Economics, Prague | Finance and Accounting, International Relations, Business Administration, Informatics and Statistics, Economics, Management |
| University of Hradec Králové | Arts, Education, Informatics and Management, Science, Social Work |
| University of Ostrava | Social Studies, Fine Arts, Arts, Medicine, Pedagogy, Science |
| University of Pardubice | Chemical Technology, Economics and Administration, Transport, Arts and Philosophy, Restoration, Health Studies,Electrical Engineering and Informatics |
| University of South Bohemia České Budějovice | Economics, Philosophy, Pedagogy, Science, Theology, Health and Social Studies, Agriculture, Fisheries and Protection of Waters |
| University of Veterinary and Pharmaceutical Sciences, Brnoo | Veterinary Medicine, Pharmacy |
| University of West Bohemia | Applied Sciences, Economics, Electrical Engineering, Philosophy and Arts, Education, Law, Mechanical Engineering, Health Care Studies, Applied Language Studies |
| VŠB – Technical University of Ostrava | Economics, Civil Engineering, Mechanical Engineering, Electrical Engineering and Computer Science, Mining and Geology, Safety Engineering, Metallurgy and Materials Engineerin |
State higher education institutions
Private higher education institutions
| | |
| --- | --- |
| Institution | Faculties / Departments |
| Academia Rerum Civilium – School of Political and Social Sciences, Kolín | Political sciences, Social sciences, Foreign languages |
| Anglo-American University | Business Administration, Humanities and Social Sciences, International Relations and Diplomacy, Law, Journalism |
| Architectural Institute in Prague | Architecture |
| Banking Institute – College of Banking | Banking, Economic policies and administration, Economy and management |
| Brno International Business School | Business Management and Law |
| Business School Ostrava | Entrepreneurship, Entrepreneurship and Management in Trade, Entrepreneurship and Management in the Environment |
| CEVRO Institute – School of Political Studies | Political science, international relations, public administration, sociology and business law |
| College of Applied Law | Law in enterpreneurship, Social-legal activity and employment |
| College of Business in Prague | International territorial studies, Economy and management in transport |
| College of Economics and Management | Business Economics, Communication and Human Resources, Marketing / Corporate Management |
| College of European and Regional Studies | Social Sciences, Applied Linguistic, European Studies and Public Administration, Law and Security Studies |
| College of Information Management and Business Administration | Business and Management |
| College of International and Public Relations Prague | European Studies, Public Administration and Law, Foreign Languages, Information Technology, International Relations and Diplomacy, Political and Social Sciences, Public Relations and Communication |
| College of Karlovy Vary | Law |
| College of Logistics | Logistics of Transport, Logistics of Services, Logistics of Tourism, Logistics of Aviation, Information Management |
| College of Nursing | Nursing, Midwifery, Radiological assistance |
| College of Physical Education and Sport Palestra | Physical education, sport and leisure time management |
| College of Regional Development | Regional development, Management and regional development |
| College of Social and Administrative Affairs | Public Economics and Administration, Management and the Social Affairs |
| College of Tourism and Hotel Management | Gastronomy, Hotel, Tourism |
| College of Tourism, Hotel and Spa Management | Hotel, Gastronomical Facility and Spa Management, Tourism Industry Management |
| European Polytechnic Institute – Kunovice Campus | Management and Marketing of Foreign Trade, Electronic Computers, Economic Informatics, Finance a Taxation |
| Film Academy of Miroslav Ondříček in Písek | Screenwriting and Directing, Cinematography, Sound or Editing, Animated Film |
| Institute of Hospitality Management in Prague | Hospitality Management, Destination Management, Marketing Communication, Leisure Time Management |
| International Baptist Theological Seminary | Philosophy, Theology |
| Jan Amos Komensky University Prague | Adult education, special education, teacher training, social and media communication, tourism management, security studies, insurance business studies, managerial psychology, law in entrepreneurship |
| Josef Škvorecký Literary Academy | Creative Writing and Journalism, Media Communication, Editing, Non-fiction |
| Karel Englis College, Brno | Management in Business, Economic Geology |
| Metropolitan University Prague | Anglophone Studies, Humanities, Industrial Property, International Relations and European Studies, International Trade, Public Administration, Asian Studies and International Relations, Political Science, Regional Studies and International Trade |
| Moravian College Olomouc | Management and Marketing, Economics, Informatics, Exact Sciences, Legal Studies, Social Studies, Applied Linguistics, Professional Development |
| NEWTON College | Global enterpreneurship and management |
| Prague College of Psychosocial Studies | Social Politics and Social Work, Clinical Social Care, Psychology. |
| Private College of Economic Studies | Economics and Management, Protection and Safety of Organizations |
| Private College of Economic Studies Znojmo | Marketing and Management, Finance and Accounting, Economics and Public Administration, Foreign Languages, Mathematics, Statistics and Informatics |
| Rašín College | Law and Economics |
| Real Estate College – Institute of Frank Dyson | Real Estate |
| STING Academy, Brno | Economic politics and administration, Economics and management, Legal studies |
| Škoda Auto University | Business Management, Business Law, Marketing Management, Corporate Finance Management |
| Unicorn College | Information Technologies, ICT Project Management, Economics and Management |
| University of Applied Psychology | Personnel and intercultural management |
| University of Finance and Administration | Economy and Management, Economic Policy and Administration, LawSpecialization, Informatics, Sociology, Business Administration, Business Management and Corporate Finance, Marketing Communication |
| University of New York in Prague | Business administration, communications, IT management, international relations, literature, psychology |
| Westmoravian College,Třebíč | Management and marketing, Information management, Public administration, Applied ICT studies |
FIND COURSE
To find the right study programme go to
Erasmus Mundus study programmes
This European programme offers scholarships for individuals. Funding is available to attend the joint study programmes at Master and Doctoral level, which are offered by consortia of higher education institutions with study/research periods in at least two European countries. Several Erasmus Mundus programmes involve Czech universities too (see below). You can also use the Erasmus Mundus website in order to find all Erasmus Mundus study programmes.
Erasmus Mundus Masters Courses
Erasmus Mundus Joint Doctorates
Programmes with Erasmus Mundus brand name but not offering Erasmus Mundus scholarships any longer
SCHOLARSHIPS
Scholarship Awards under bilateral international agreements
The Ministry of Education, Youth and Sport of the Czech Republic annually offers scholarships to foreign nationals, pursuant to bilateral intergovernmental or deparmental agreements concluded with a number of countries. Scholarships of this type are designed for university students or graduates and PhD candidates who wish to accomplish a study or research stay at one of the Czech public institutions of higher education. Its length usually ranges from 2 to 10 months. Click here for terms and conditions, application forms and procedure and practical details.
Government Scholarships
The Government of the Czech Republic offers a number of scholarships within the framework of its Foreign Development Assistance Programme in support of the study of foreign nationals from developing countries at public institutions of higher education in the Czech Republic. These so called Government Scholarships are designed to cover the standard length of study in Bachelor/Master study programmes plus one-year preparatory course of the Czech language or in follow-up Master study programmes or Doctoral study programmes. Click here for more details.
Erasmus Mundus scholarships
The European Erasmus Mundus Programme offers scholarships for highly qualified students and scholars to follow a selected Erasmus Mundus Masters or Doctoral course or to carry out teaching and research assignments within the course. See the list of Erasmus Mundus courses offered by Czech universities and get more information at the Erasmus Mundus website.
Visegrad Fund scholarships
The International Visegrad Fund (IVF) was founded in 2000 by the four member states of the Visegrad Group: the Czech Republic, Hungary, Poland and Slovakia. The IVF offers Master's and Post-Master's schol-ar¬ships awarded to selected schol¬ars for peri¬ods of 1 or 2 semes¬ters. Only citizens of certain countries are eligible. Get more information about the IVF grant and scholarship programmes.
Scholarships of the South Moravian Center for International Mobility
The South Moravian Center for International Mobility offers scholarships for foreign students in the South Moravian region of the Czech republic. These scholarships are provided for talented students from the EU non-member states for the period of the first academic year at the universities of the region, in the follow-up Master studies and PhD studies. Studies are in the technical field and natural sciences, in Czech language. If the students achieve good study results, they are offered a university scholarship in the following academic years.
European and other programmes
Erasmus+ is the new EU programme for Education, Training, Youth and Sport for 2014-2020. It involves opportunities for higher education students to learn abroad, including studies and traineeships in businesses.
CEEPUS is a Central European Exchange Program for University Studies. It´s main activity are university networks operating joint programs ideally leading to joint degrees. CEEPUS covers mobility grants for students and teachers in this framework.
Fulbright is the largest U.S. international exchange program offering opportunities for students to undertake international graduate study or advanced research worldwide.
University scholarships
Some Czech higher education institutions might grant scholarships for excellent study results or in cases of hard circumstances of a student. Please contact the institution of your choice for detailed information.
Schloarship Portal
Further scholarships and grants to study in the Czech Republic may be found on Scholarship Portal.
LIVING IN THE CZECH REPUBLIC
This website contains only basic information about living in the Czech Republic. For more detailed information you can download our Guide to studying and living in the Czech Republic or the Information Publication for Foreigners in the Czech Republic.
Entry formalities
Comprehensive information regarding visa issues is available at the website of the Ministry of the Interior (with a special section with information for schools and students) or we recommend you to turn to the Czech diplomatic mission in your country.
Living costs
Expenses covering the stay are substantially lower than in any west European country. Expenses covering food, accomodation, and public transportation come altogether to about 350-750 USD/month. Naturally, it all depends on the student's lifestyle and on how much he/she really wants to spend. The prices can also vary considerably depending on where you stay.
The International Student Identity Card (ISIC) is the best card for all students. It allows cardholders to get student discounts for transport, restaurants, cinemas, museums, exhibitions and concerts. In principal, students coming to the Czech Republic should obtain an ISIC card at their home university or in their home country.
Work
Foreign students (visa holders) can be employed, but must have a job permit. Job permit is not required only if the student (max. 26 years old) works not longer than 7 consecutive calendar days or 30 days a year in total. For more information go to the website of the Ministry of Labour and Social Affairs.
Student organizations
Erasmus Student Network Czech Republic
ESN CZ connects and supports international student clubs in the Czech Republic which help international students coming to study at Czech universities. The organization is represented in Prague, Brno, Ostrava, České Budějovice, Hradec Králové, Liberec, Olomouc, Plzeň and Zlín.
AEGEE
AEGEE is a student organisation that promotes co-operation, communication and integration amongst young people in Europe. As a non-governmental, politically independent, secular and non-profit organisation AEGEE is open to students and young people from all faculties and disciplines. The organization is represented in 3 towns:
AEGEE-Brno
AEGEE-Plzen
AEGEE-Praha
AIESEC Czech Republic
AIESEC CZ is a part of the world's largest youth-run organization. AIESEC offers young people the opportunity to participate in international internships, experience leadership and participate in a global learning environment
IAESTE Czech Republic
IAESTE CZ is a student exchange organization that provides students of science, engineering, technology and the applied arts with paid, course-related, technical training abroad.
LEARN CZECH
Language courses
Some Czech higher education institutions organise language courses for foreign students. The courses are usually paid, but there may be exceptions (e.g. language course as a part of a scholarship). There are also many private language schools offering Czech language courses for foreigners, you can try to find some here.
The Czech for Foreigners Portal provides an overview and comprehensive information for foreigners who are applying for permanent residence in the Czech Republic or for Czech citizenship and will be taking the Czech Language Exam or Czech Life and Institutions Exam.
Summer school of Slavonic studies
The Summer Schools of Slavonic Studies offering Czech language courses are organised by several public universities in the Czech Republic. The courses are held during the summer months, their length ranges from 2 to 4 weeks and are designed for foreign students, teachers, translators and interpreters and other experts active in the field of Czech/Slavonic studies. The Summer Schools offer language courses at various levels of proficiency, seminars on the Czech literature, culture and history, free-time activities including theatrical, musical and dance performances, trips etc.
Preparatory courses
The Institute for Language and Preparatory Studies, which operates under the Charles University in Prague, offers Intensive Czech Language Courses, Preparatory Courses for University Study in Czech, Language Exams, Online Czech Courses and Summer Czech Language Courses.
Further information
For more information about the Czech language go to www.czech-language.cz
DOWNLOADS
Guide to studying and living in the Czech Republic (2014)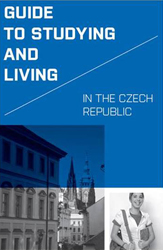 The Education System of the Czech Republic (2014)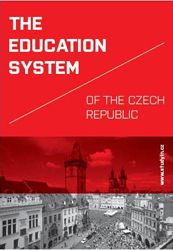 Read more:
http://www.studyin.cz/downloads/